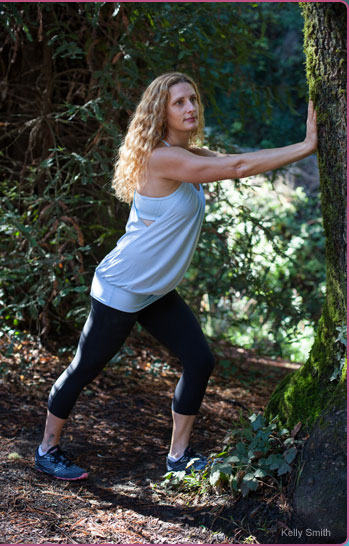 Personal Training
As a Personal Trainer I offer both men and women:
Strength/Resistance training
Aerobic/Sports conditioning
Core specific exercises
I specialize in:
General Conditioning
Pre/Post Natal
Body Sculpting
Beginning Marathon/Triathlon training
Exercising regularly has been a lifestyle that I have adopted for many years. Personally, it's had a very positive impact on all areas of my life, especially my emotional and mental well-being. Becoming a mother really emphasized that aspect for me and exercising helped to lower the stress that parenting can bring. With life changes, there is no reason to let your fitness go out the door! Reassessing goals to keep your commitment is important! I have found that setting small goals to be most successful with my clients. It leads to longer commitment to their fitness goals.
I develop workouts that are both functional, challenging, and fun! I have lots of tips on keeping motivation and excitement high for your workouts. Importantly, I create workouts for clients that reflect their current fitness level and help to build on that foundation safely.
I am currently not doing on-going 1-on-1 personal training sessions in the studio. However, that will be changing soon, as I am going to offer training again at my home studio. Currently, I am available for phone, email consultations, and Skype sessions for those looking to develop a program to do on their own and to follow up periodically. I will do a one time session in the studio for those who need extra support on correct positioning/form for the exercises. Please inquire for rates.